Beach & Sun
Beaches of Huelva
A light and salt paradise
More than 120 kilometres of endless beaches of fine, soft sand that is golden, almost white at times; and caressed by a salty sea that imprints upon the character of our people; seamen and fishermen by tradition and history.
About three thousand hours of sunshine and an average temperature of nineteen degrees accompany us throughout the year and fill our villages with an almost magical light.

Ayamonte, Almonte, Cartaya, Isla Cristina, Lepe, Palos de la Frontera, Moguer and Punta Umbría are refreshing our province with their unrivalled beaches. Prize-winning beaches that have gained European recognition by the Spanish Tourist Quality Institute (ICTE), located in the countryside but with the best services at your fingertips: a great hotel and restaurant offering in magnificent locations, spectacular golf courses, marinas, exhibition and convention centres, shopping malls and a wide array of amenities that will make your stay at our beaches an exciting adventure.

More than 120 kilometres of paradise await you in Huelva, full of nature and light, spectacular sunsets, sea-flavoured dreams and laughter, unique experiences and unforgettable moments. Come discover your paradise of light and salt; come to Huelva.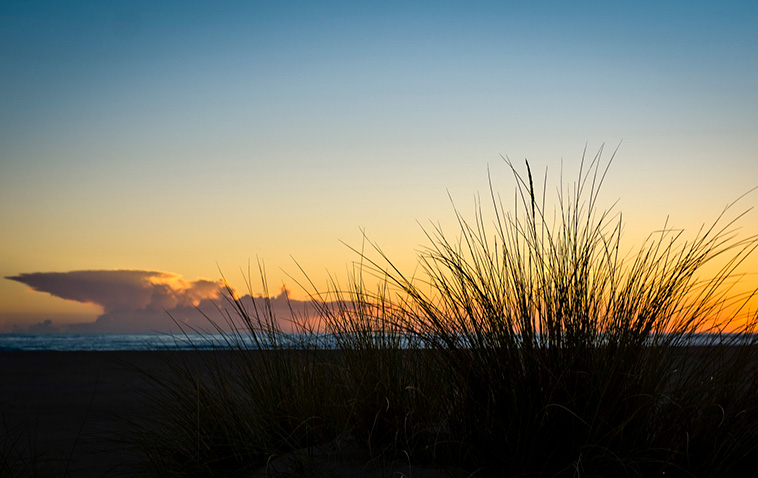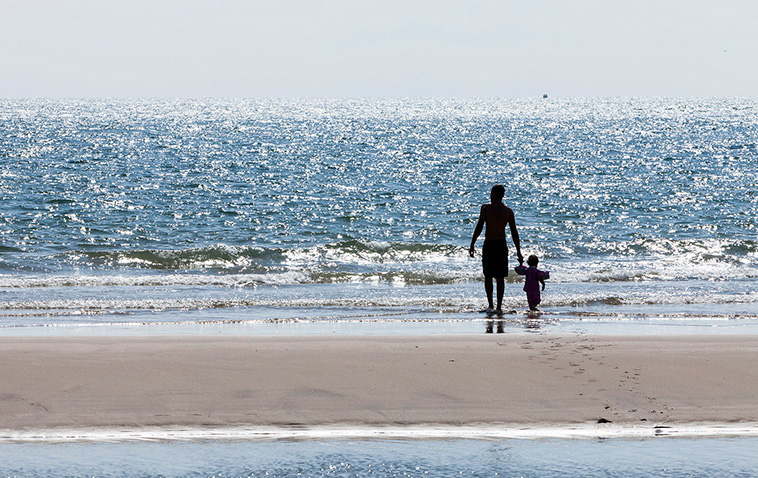 Beaches of Punta Umbría
El espigón
Pines, junipers and Spanish junipers provide the greenery that, along with the blue sky and sea, determine the colours of this hidden paradise rediscovered by English miners at the end of the 19th century.

From El Portil to Punta de La Chute, infinite beaches complete with inlets, where families and young people bathing mix with fishing boats and pleasure vessels to be found along the piers, at the fishing port and fish market.

El Portil is a city beach with golden sands and calm waters, four kilometres long and forty metres wide. It is surrounded by three natural sites: the Nature Reserve La Laguna del Portil, the Nature Park Marismas del Odiel and the Natural Area Enebrales de Punta Umbría. This last one is the area where the protected natural area of Marismas del Odiel (Odiel Marshes) meets the sea. Pines and junipers, growing along the dunes, stretch for 2300 meters of secluded beaches, which have remained pristine and undeveloped and are very popular with naturist-nudist tourists.

La Bota is a rustic beach stretching for over four kilometres, surrounded by dunes and pine trees. Further along the coast, the beach of Mata Negra, is a magnificent area where rod fishing along the shore is a very common activity.
Beaches of Almonte
Matalascañas
Matalascañas beach, which is next to that of Mazagón, is more than four kilometres long. Here you can enjoy an urban and well-equipped area that slowly becomes desert as you get further away from the town and venture into Doñana National Park.

Matalascañas has the privilege of possessing the only access on foot to the beaches of Doñana: forty kilometres on which to enjoy the sea that bathes the most important natural reserve in Europe.

The most emblematic image of Matalascañas beach is that of the Torre de la Higuera (Tower of the Higuera), colloquially called "El tapón de Matalascañas" ("the cap of Matalascañas"). It is one of the eleven lighthouses that dot the coast of Huelva.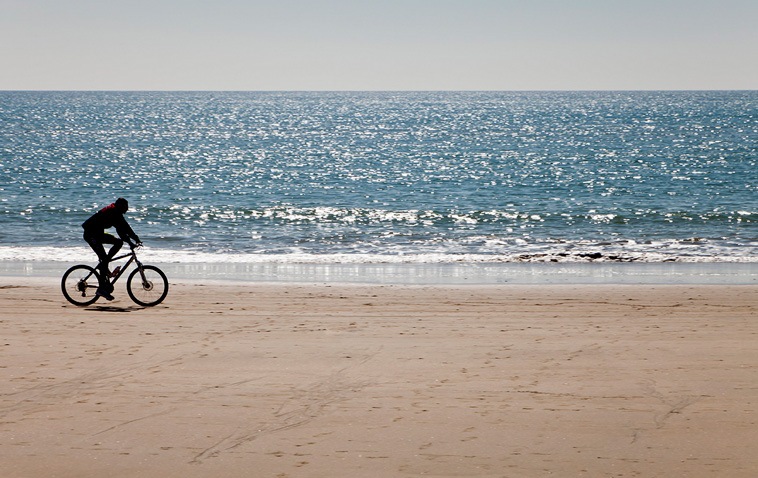 Beaches of Lepe
Islantilla, La Antilla and Nueva Umbría
Contemplating these beaches' wide expanses of fine white sand will reveal another way of interpreting the passage of time. Beaches range from pristine natural or nudist beaches to stretches that are perfectly equipped with easy access points and all sorts of services to bathers.

Like other areas of the Costa de la Luz (Coast of Light), you can access these beaches from neighbouring ones by walking down the coast, because the beaches are linked together. Since the beaches are so long, it would be quite difficult for them to seem crowded - there is room for everyone! As an example, the beach of Islantilla is 1,600 metres long and between 50 and 80 metres wide.
Modern urban development maintains an impeccable balance between nature and tourism. The thoughtful design includes Islantilla Golf Club, from where, on the edge of the cliff, visitors enjoy a breath-taking view of the beach.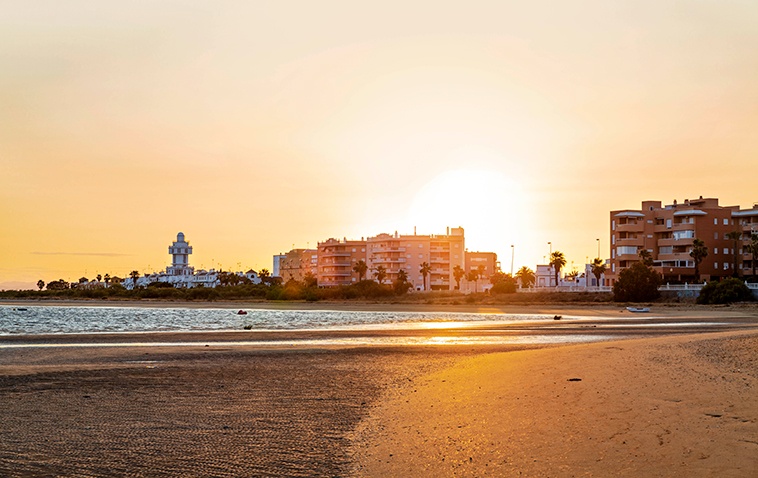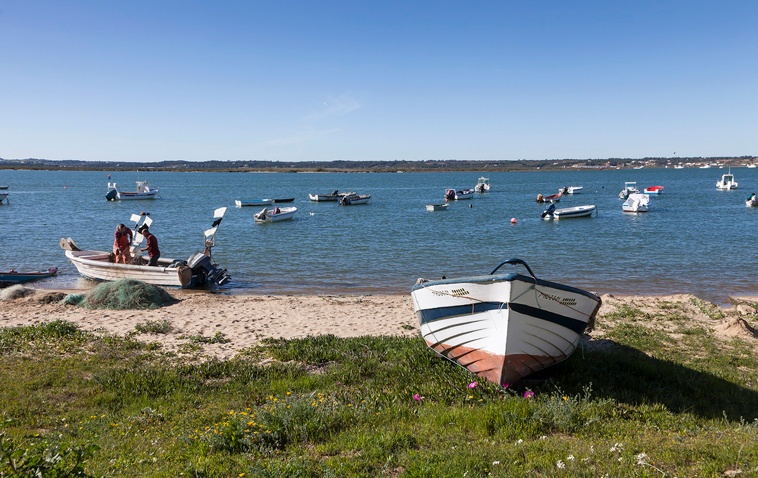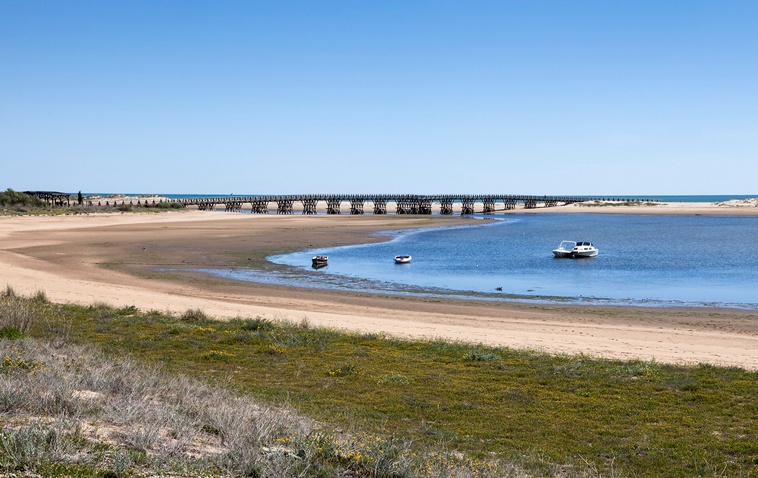 Beaches of Isla Cristina
El Cantil, Punta del Caimán, Central, Hoyo beach, Casita Azul, La Redondela and Islantilla beach
Fun and cosy, the port and market are among the most important nationally in the sale and purchase of fresh fish. A great variety and quantity of fish can be found on Isla Cristina, which is nestled between marshes, pine groves and beaches. Counting both its own lands and common ones, it covers more than thirteen kilometres.

Seafront promenades, wooden bridges and well-drawn paths give easy access to any of its beaches, which form a coastline that alternates between familiar and touristic environments. Both on Isla Cristina and in its surroundings we find wonderful picnic areas, well-equipped camping areas, a wide variety of restaurants and high-quality lodgings.

El Cantil Beach, Caimán Point, Central Beach, Hoyo (Hole) Beach, Casita Azul (Blue House) Beach, La Redondela Beach and Islantilla Beach (shared by the municipalities of Isla Cristina and Lepe).
Beaches of Cartaya
San Miguel, el Rompido and Nuevo Potril
Over four kilometres of beaches line the coast of Cartaya, which is immersed in pine groves and bordered by marshes in Lepe, and topped by the pristine Flecha de El Rompido (Arrow of El Rompido) in the estuary of Piedras River.

Make it out from coastal lookout points and witness its magnetism; stroll through these parts, board a vessel and discover its most magical corners.
This protected natural space is of particular ornithological, aquaculture and botanical interest.

A family-friendly nautical atmosphere, traditional architecture along the coast, a fishing port, and fantastic restaurant terraces where fresh fish and seafood are the stars.

A visit to the local lookout point is well worth a detour, from which you can enjoy magnificent views of this natural paradise.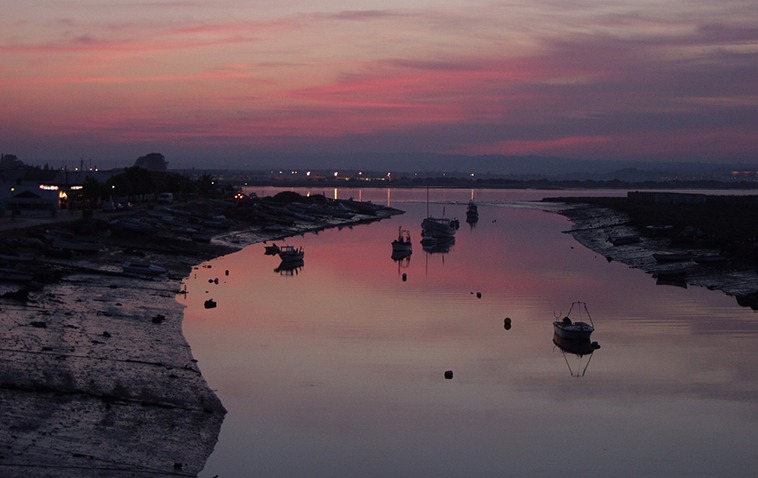 Beaches of Ayamonte
Punta del Moral and Isla Canela
You will find golden sands and tranquil waters in these parts. These are laden with history, to which the Roman Mausoleum (Low Empire, 4th century A.D.) or the Torre de Canela (Cinnamon Tower; 11th century) bear witness.

Moral Point, formerly the village of Ayamonte fishermen, is a beautiful mix of old and new, with its gorgeous traditional dwellings and modern coastal development. This beach is nestled in the National Park of the Marshes of Cristina Island, in the estuary of Carreras River. You can also enjoy the fishing port that lies few metres away.

Another dreamlike location is the Canela Island Beach, a vast stretch of sand six kilometres long by thirty metres wide. This pristine natural area extends from the mouth of the Carreras River to that of the Guadiana. This Ayamonte beach is considered a paradise, and is the perfect place to practice nautical sports.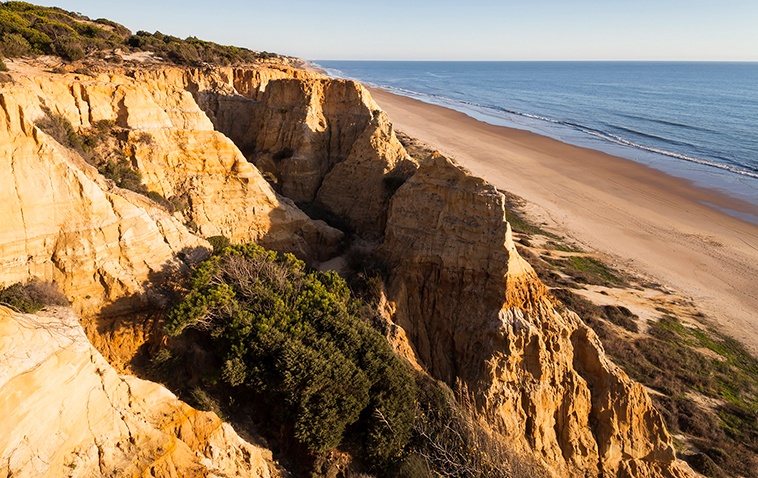 Beaches of Mazagón
El Parador, Rompeculos, Torre del Loro and Puente del Vigía
Mazagón, a town belonging to the municipalities of Palos de la Frontera y Moguer, possesses six kilometres of beaches. The town has calm waters and a modern tourism and services infrastructure. Sport sailing is prominent, principally in the modern port strategically located on the route to and from the Mediterranean. Boat racers, windsurfers, and fishing, motorboat, and sailing aficionados abound| the waters of this part of the coast are coloured by the practice of nautical sports.

Starting from the Cristóbal Colón (Cristopher Columbus) National Park, the visitor will completely disconnect from the urban world to venture into a practically unspoilt and almost unfathomable coastline. Cliffs, dunes, pine groves and beaches stretch almost five kilometres to the Torre del Loco (Madman Tower), drawing the perfect space for the practice of nudism and naturism.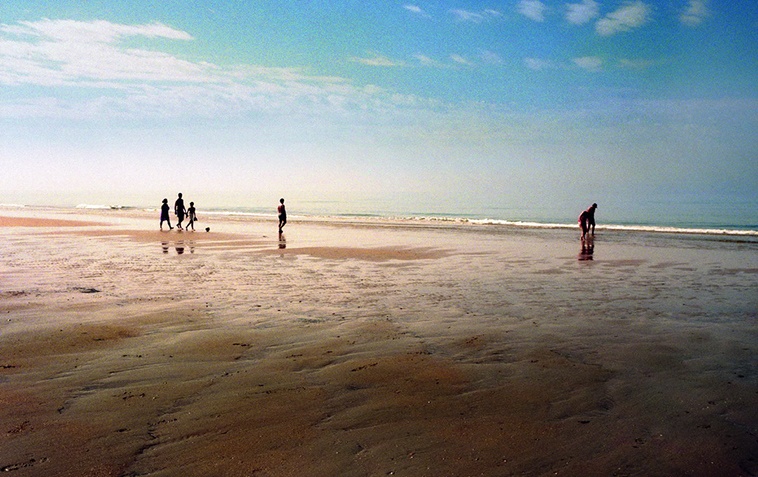 Huelva beach
El Espigón
It took nature a mere two decades to gift Huelva with a second beach. It was born of circumstantial port activity, as the creation of the Juan Carlos I Dam caused a build-up of sand on its ocean side that in turn produced an immense unspoilt beach in the Marismas del Odiel Natural Area. In some ways, this evokes times past along Sebo Point.

Two and a half kilometres of fine golden sand and a moderate swell make of Espigón beach a place of peace and calm. Here, both residents of and visitors to Huelva will find their ideal getaway spot at which to weather the summer heat. Lovers of sport fishing and kite surf can practice their favourite activity.